All about Meow: A new exhibition at Phufa Treasure Trove,
4th Floor Siam Paragon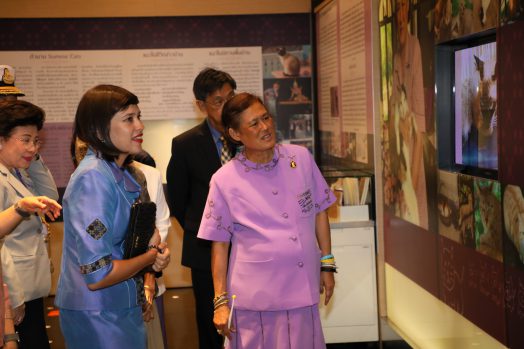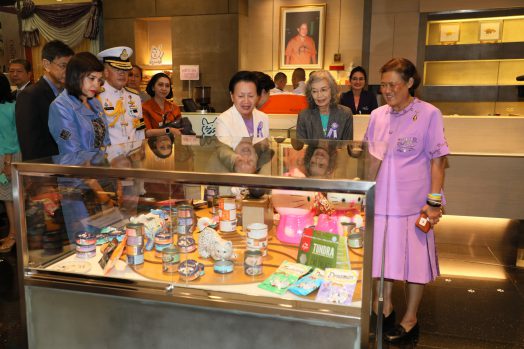 Phufa Treasure Trove is a branch of Phufa stores, set up according to the wish of Her Royal Highness Princess Maha Chakri Sirindhorn to bring craft products from rural and ethnic communities to urban consumers. Proceeds from sale of products contribute to development projects to support children and youth in rural areas all over the country. Phufa Treasure Trove is one branch with a special mission to create a cultural space where customers can enjoy learning about interesting topics in the form of small exhibition display.
As we are moving into 2020, the Year of the Rat, Phufa Treasure Trove presents its partner and arch enemy in All about Meow, an exhibition of cats' stories in history, folktales, art, literature, and science. Over many thousand years since their domestication, cats were once revered as a goddess in ancient Egypt as well as favorite animals to be mummified and placed in tombs. At other time, cats were seen as evil, animals of witches, and suffer many unfortunate fates.
Moving into modern time, cats have a more comfortable life as household pets, loved and cherished as family members, and a source of inspiration for art, poetry, literature, and science. In Thai culture, cats are well treated as natural pest controllers, and feature prominently in rituals, ceremonies and traditional plays. The special place cats have in traditional belief and practice can be seen in age-old texts on cats that give the descriptions and images of 17 types of auspicious cats that will bring fame and fortune to their owners.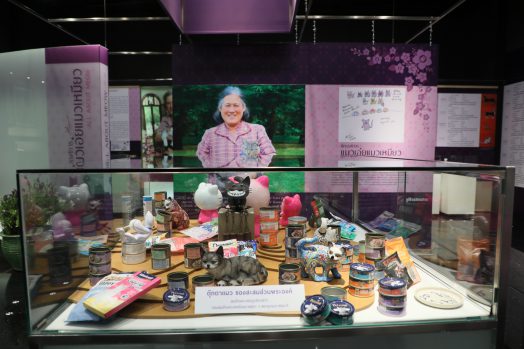 Special exhibits are photos of cats taken by Her Royal Highness Princess MahaChakri Sirindhorn who is also a cat lover, as well as some of her private cat collectibles. Together with the exhibits, viewers can enjoy browsing through our new collection of souvenirs and products made with designs from Her Royal Highness's cat cartoons.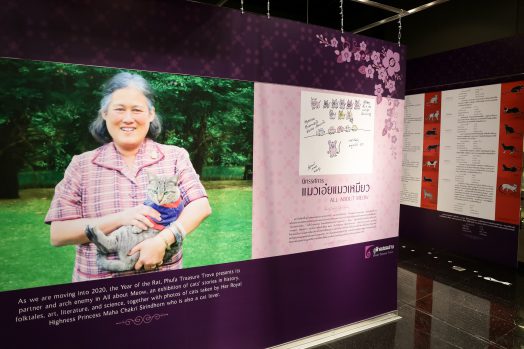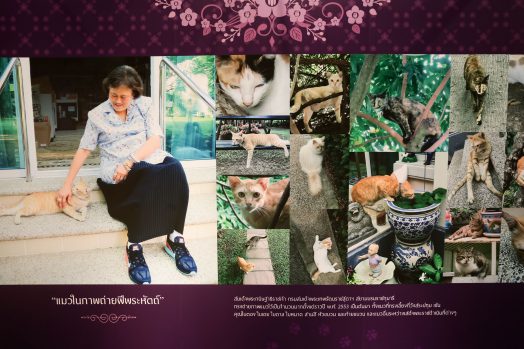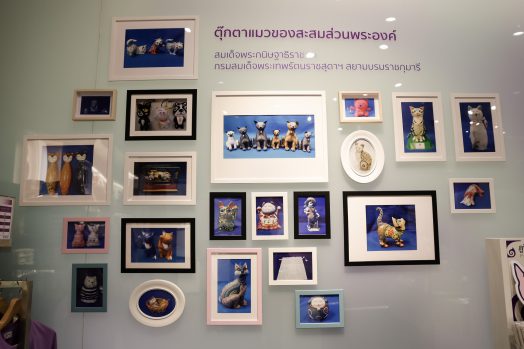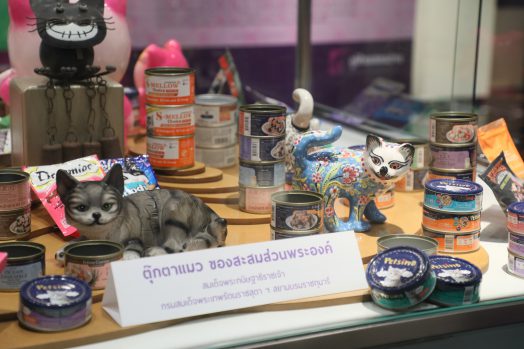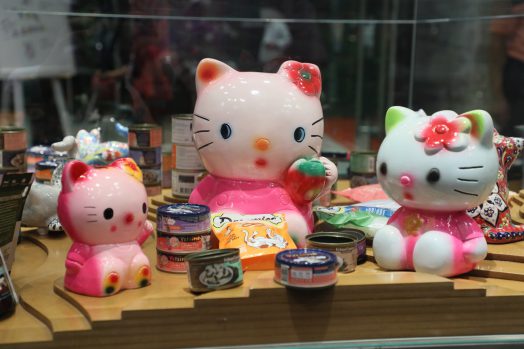 New collection of souvenirs and products made with designs from Her Royal Highness's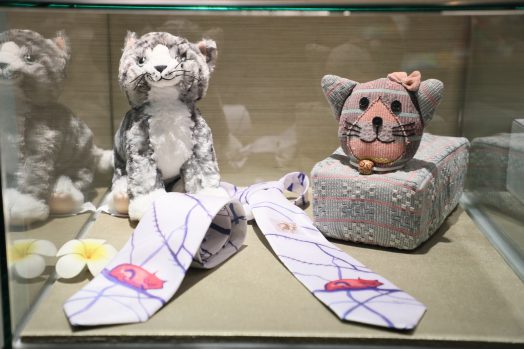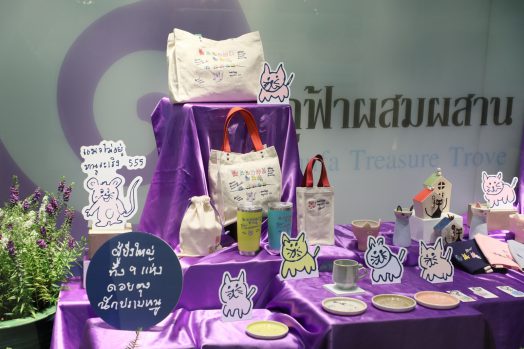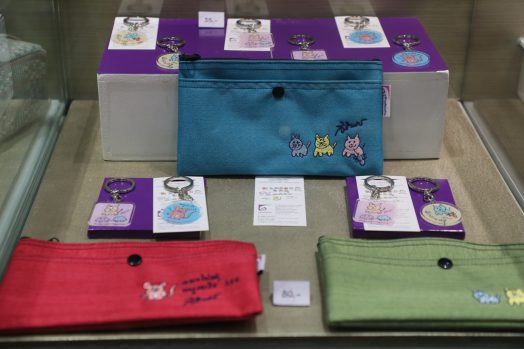 Special guests at the opening ceremony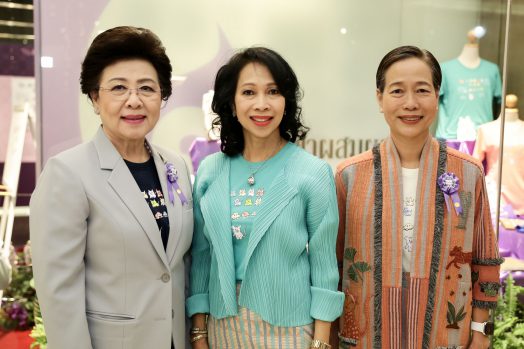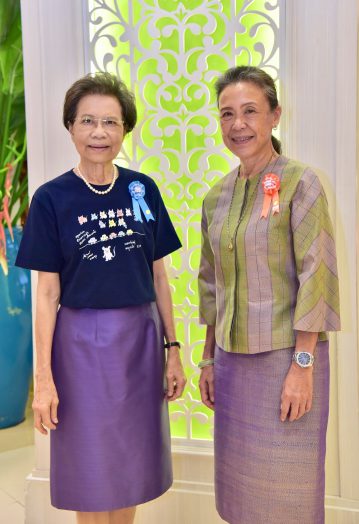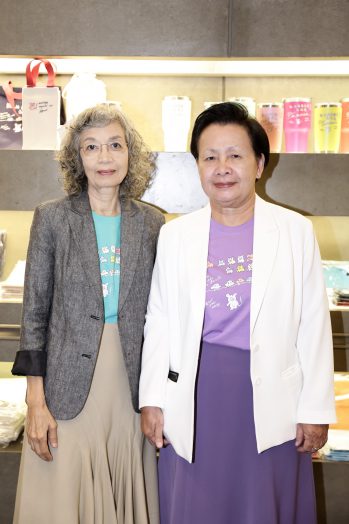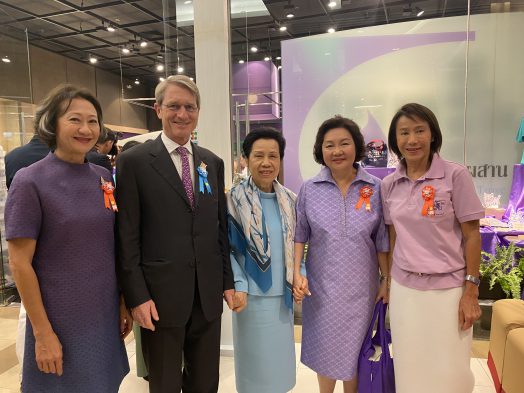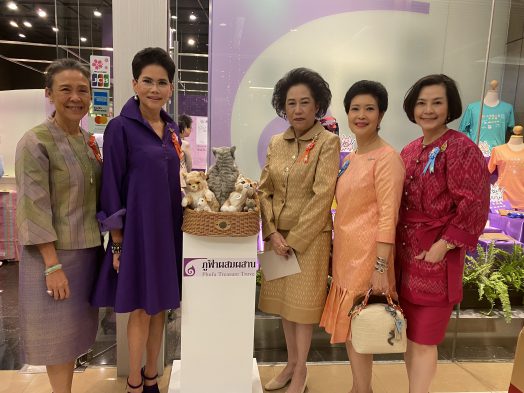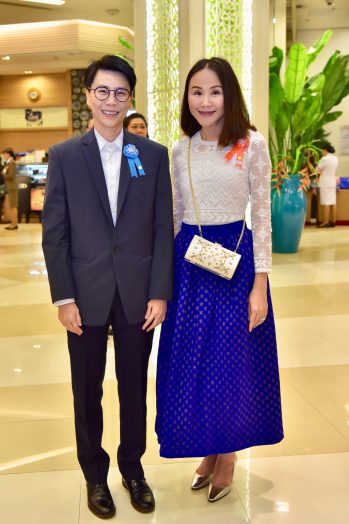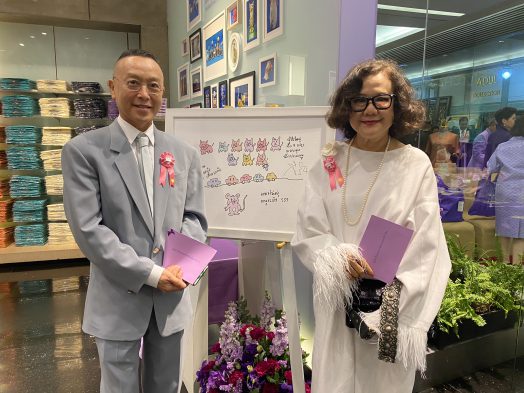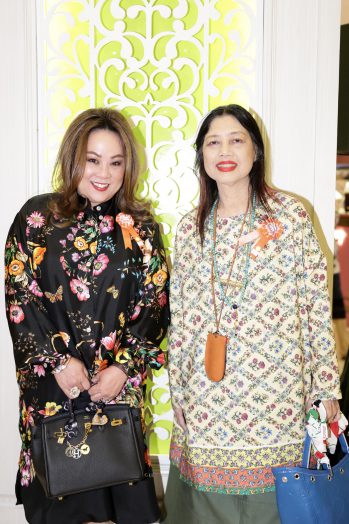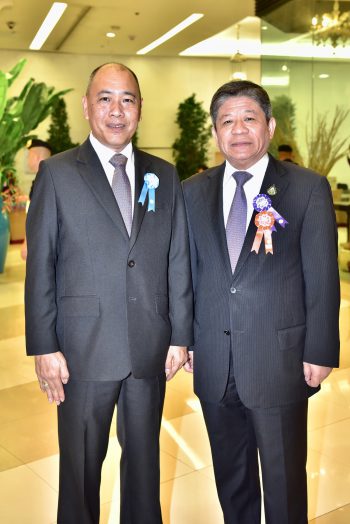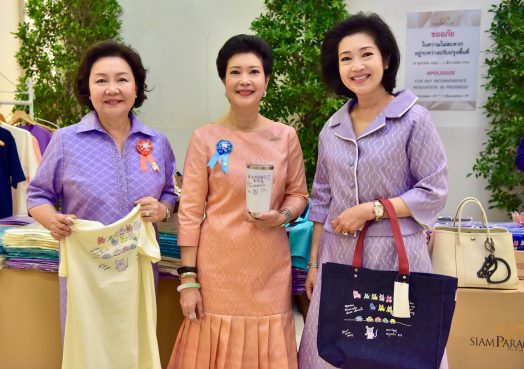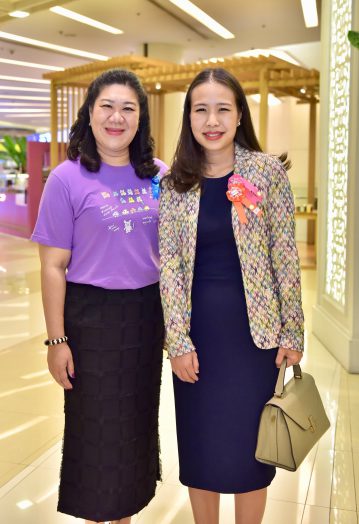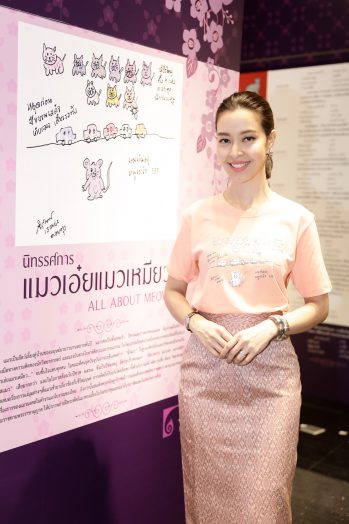 นิทรรศการ "แมวเอ๋ย แมวเหมียว" เปิดให้เข้าชมแล้วตั้งแต่วันที่ 28 พฤศจิกายน 2562 ที่ผ่านมา
ณ บริเวณร้านภูฟ้าผสมผสาน ชั้น 4 สยามพารากอน และยังไม่มีกำหนดสิ้นสุดนิทรรศการ